Security Defense & Geostrategy
This master's degree is configured for graduates and university graduates, officers and non-commissioned officers of the Armed Forces and Civil Guard, and the body of inspectors and sub-inspectors of the National Police Corps.
It is designed to provide the student with extensive knowledge related to military issues, national security, defense policy, modern defense theory, conflicts and international politics, intelligence services, terrorism and organized crime, military in industry and defense economics, among others.
The structure of the master Security, Defense & Geostrategy is the one specified below:
Occidential Identity
Cybersecurity
Islamic Terrorism
Army and Security
Strategies and Security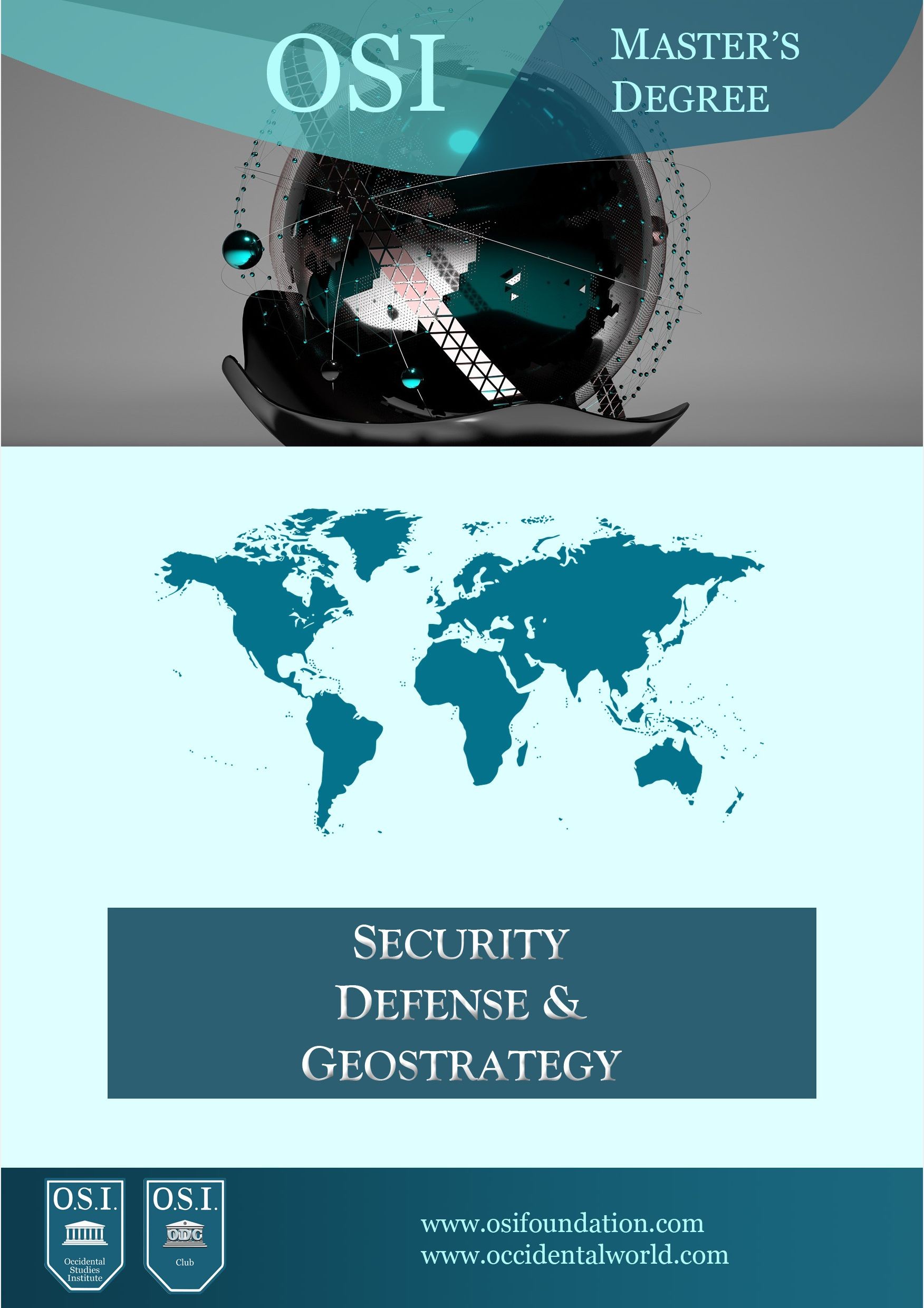 Structure
Module 1: Occidental Identity
Occidental Identity
Ancient and Classic Heritage
Relations between State and
Religion
Module 2: Cybersecurity
The Key Concepts: Security, Geostrategy and Defense of the Nations.
Typology of conflicts and Evolution of Global War Threats.
National and International security and Defense Actors.
Module 3: Islamic terrorism
Jihadist radicalization and security implications.
Al—Qaeda, tactics and ramifications of Islamic terrorism.
Geostrategy and geopolitics in the Middle East.
Module 4: Army and security
Bioterrorism and Cyberterrorism
Threat and Reaction Against global Terrorism and Organized Crime
Fundamentals of Intelligence and counter intelligence
Armed forces
Module 5: Strategies and Security
Impact of the Military Industry on the Development of Economy and Technology
Milestones and Military Strategy in Contemporary History
Research Methodology Applied to Security and Defense
Final Project Master (FPM)